With the North American Hairdressing Awards deadline just passed and the Toni & Guy Photographic Awards approaching this summer (along with dozens and dozens of other hairdressing contests in between) I thought I would write up some tips for pulling off a hiccup-free photo shoot. Good Luck!!!
Theme – You are totally going to need a theme. And you need to get organized. The preproduction of your shoot is just as important as the shoot itself. You will only get out of it what you put into it. Your theme or your concept will determine all the elements of the shoot. Things like who you hire as your make up artist and photographer, where you do your photo shoot, the clothing in which you dress the models, and even the type of model you use. Once you have your concept, the next step would be to show your vision to anyone and everyone else involved. The best way to get your ideas across is to make an art or story board. Pulling images from magazines, Pinterest, websites and compiling them for all to see in one place will make sure your vision is executed well.
Photographer – The photographer you choose can make or break it. I work with many different photographers for one reason. Each of them is fantastic in their own ways. They have amazing styles and visions all their own. So depending on my vision and style for that particular shoot, I might hire one over another. Don't be afraid to interview different people to assure your visions match up. Ask to see a selection of their work. If you are doing a shoot inside a studio, ask if they have professional lighting equipment. If you want an outdoors look, make sure they have experience with natural lighting. One last thing to ask them: post production. Ensure they have the proper programs for post production. What happens during editing can make your photos that much better, or destroy your work completely. Once you have selected your photog, on the day you are shooting, communication is key. Let them know if you don't like what's coming out of the camera. And tell them if you do like it!! Speak up!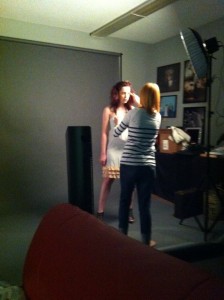 Models – Host a model call. You should be prepared to list the type of model you want to work with. It might sound shallow but it's the truth. Height, size, hair color and length, if it's important to your look, and availability. Send out your model call to local modeling agencies, websites like ModelMayhem.com and Facebook, and your photographer. Photographers usually have an "in" on the local market and can help find models in your area. And Facebook has tons of groups dedicated to hairdressers, make up artists, models, etc. Ask to see some work the model has done before. Set up a test shoot before hand. If you have to pay for a model, make sure you get what you pay for. However, you might find lots of models can't or won't change their hair too drastically, and you may have better luck with an up and coming model who has more flexibility with their look.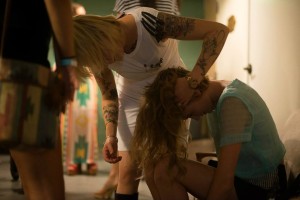 Wardrobe – Now it's time to think about what sort of clothing you want your model to be sporting, assuming they will be wearing any at all. Buying tons of clothing for your model to wear can be very expensive; instead try contacting a stylist, local designers, vintage shops, and boutiques in your area. A stylist can help facilitate between you and shop and designers. They often have a huge closet full of craziness to choose from as well. Designers will likely let you borrow their designs for a fee or in exchange for the shots of their work. Same goes for the shops and boutiques. I am often able to borrow pieces with just a deposit in case anything is damaged. If these options don't work, reach out to local clothing design schools. The students would be eager to get to work with a hairdresser and make up artist at no charge and get experience doing shoots of their creations as well.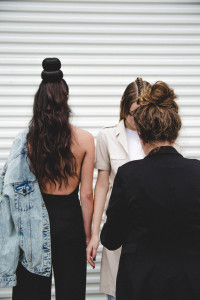 Practice!! – You have invested a lot of time, energy, and possibly money into your upcoming photo shoot. Don't waste your time or anyone else's by not being prepared. Be sure the clothing fits and practice the hairstyle you are going to create before hand. Models and photographers are used to moving quickly and shooting quickly. Like fashion, it goes fast.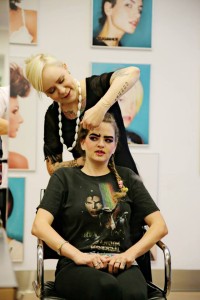 Other key points for the day of your shoot:
Don't book too many models. For a first time shoot, two to three will be quite a handful. Don't book more than you can handle. Have an assistant that can help you prepare the hair. Bring food and drinks! No one likes a "hangry" (hungry makes you angry) model. And for the love of God, don't use too much hairspray.
Have some pointers of your own? Leave them in the comments below!