We all do it. We're in a hurry, trying to get out the door. So we grab the nearest brush, crank up the heat in the iron and run out the door. However, using the tools incorrectly is doing more damage to your hair than you know. It could be costing you valuable time and money in the end. Here are 6 things you might be using wrong, in the salon or the bathroom.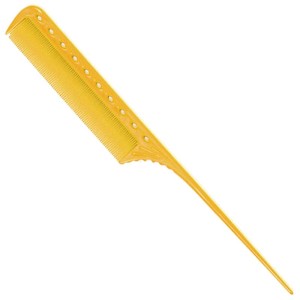 1. The Rat Tail Comb – If you're using this comb to detangle or tease your hair, you are using it wrong. This comb, made with either a plastic or metal pointed tip, it is made for precision parting and sectioning. In the salon, the chemical specialist will use this comb for perfect partings when highlighting, perming, etc. It is also used for hairstyles that require more sectioning than others. Like cornrow braiding, hair-up and hair extension applications.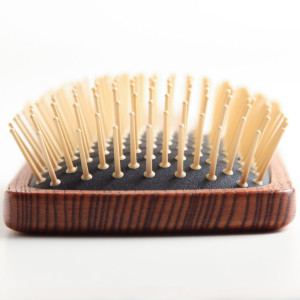 2. The Paddle Brush – Detangling wet hair with it? Time for a different approach. Most paddle brushes will put too much tension on and cause stretching to fragile wet hair. Note that I said most, there are some really neat new tools out there that claim to be made for wet hair, but let's save that for another time. Instead of the brush, start with a wide tooth comb to detangle tough knots, it's gentler on the hair and your scalp. Your paddle brush should actually be used on dry hair to remove shed hairs and tangles. Brushing from scalp to ends on dry hair also helps move your bodies natural conditioning oils to the lengths of your hair to keep it soft and shiny.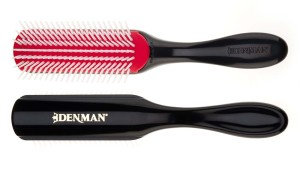 3. Denman Classic Brush – Now this one is a new one to me! Credited to stylist Tab Salsman and Nicholas French, apparently this brush was originally made for back combing the hair. I immediately grabbed my Denman and started back combing everything in sight. It's amazing!!! Most stylists these days use this brush for perfectly coifed bobs and I personally love it for giving my male clients sky high pompadours. Guess I'll be grabbing it for more than just that now.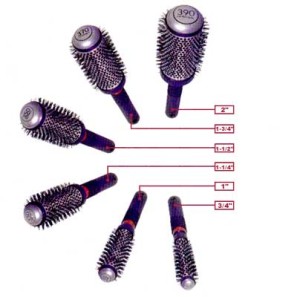 4. Small Round Brush – "I can never get my hair to look like you can!" This is a common phrase heard in salons all over. When I dig deeper with my clients I often find they are using a small round brush when trying to create volume on their long hair. Smaller round brushes are usually used on either short hair styles to create volume and bend, or to create curls and waves. If you have longer hair past your shoulders and you are looking to create smooth volume when blowdrying, try investing in a ceramic brush at least 1 1/2" to 2" in diameter.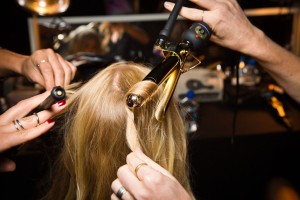 5. Curling Iron – Looking to create glamorous curls or beachy waves? You might be starting your curls all wrong. Many people think the iron should be doing the "twisting" when it should actually be your hair. If you clamp the iron on the ends of your hair and roll upwards, you might often be getting a "fish hook" curl that droops quickly. Instead, try starting the iron midway up the section of hair, turning the iron away from your face and letting the hair feed into the iron until the ends are completely wrapped into the clamp. Never use an iron on wet hair. Always make sure your hair is free of water and that any styling products you have applied are completely dried before applying heat from an iron.
6. Flat Iron – Turn down the heat! First of all, if your flat iron doesn't have a temperature dial, I recommend purchasing one that allows you to decide the amount of heat you put on your hair. Most irons have settings ranging from 175° to 450°. Most hair types will never need 450°. If your hair is fine, thin, or fragile your should start with your iron on a lower temperature around 250°. If your hair is coarse, thick, or resistant you could set your iron to a higher temperature around 350° to 400°. However, the best thing you can do is ask your hairdresser what he or she recommends, since I can't actually see your hair after all!
Do you have a tool you don't know how to use, or know of a commonly misused product? Leave your answers in the comments below!!